Global Demographics Online Database - Manual
We have designed our online database so that it is very simple to use.
We appreciate that you want to extract the data you need for your analysis or report without any hassle
There are really 5 steps
Select countries, provinces or cities of China to be included in the table
Select the variables to display
Select the years to display
Click on Create Table
Download the resulting table in csv format
It is that easy.
---
HOW TO USE IT
Obviously you must register with us first – see this page for the process. This includes if you want to use the free trial.
Once registered and logged in you are shown the page as shown below: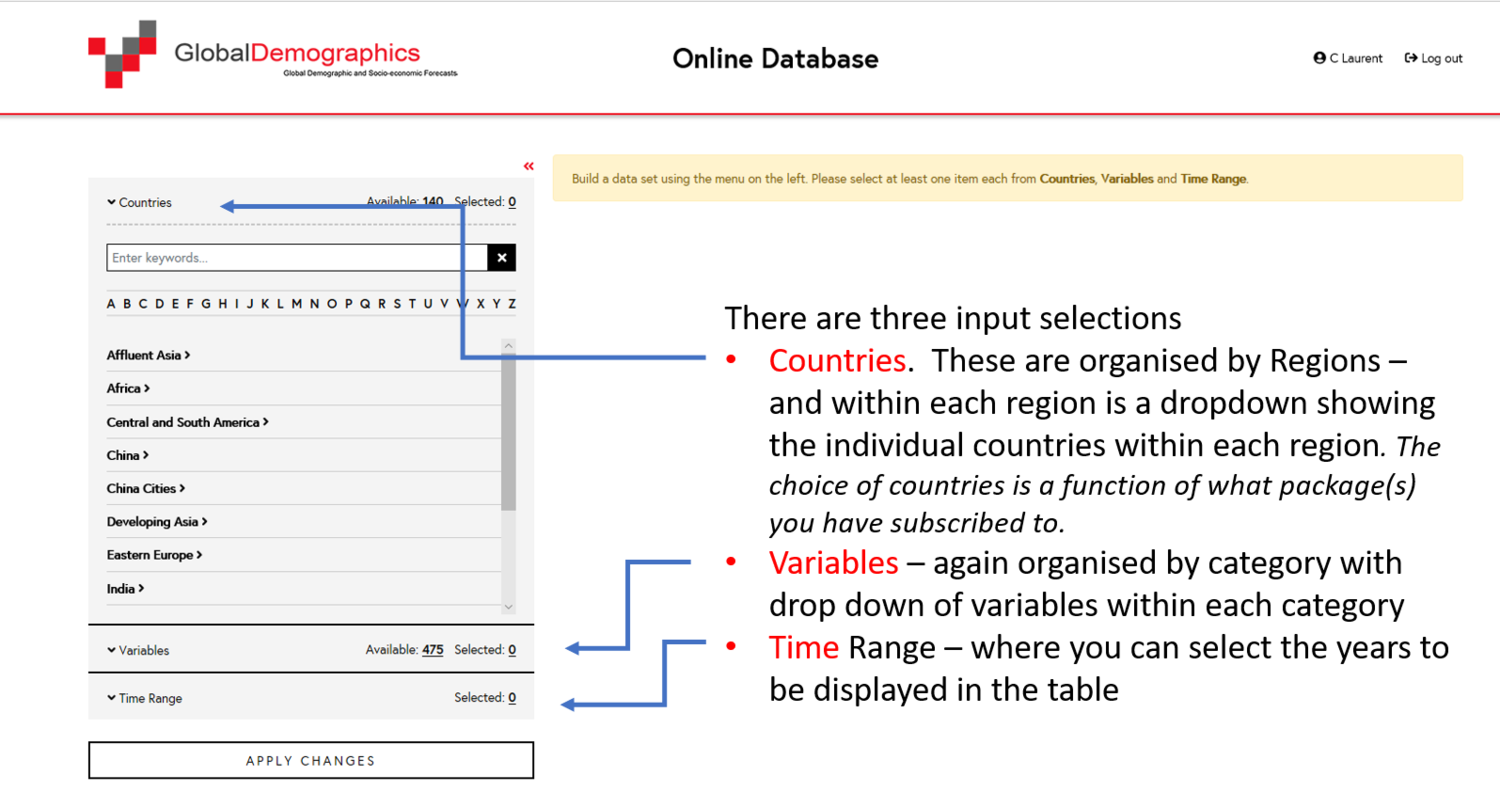 ---
SELECTING COUNTRIES TO BE INCLUDED IN THE TABLE
For a list of countries in each region click here
For a list of cities available in each province of China – click here
SELECTING VARIABLES
This is very similar to selecting Countries. The variables are organised into logical categories which are displayed as shown below when you click on the drop down arrow beside 'Variables'.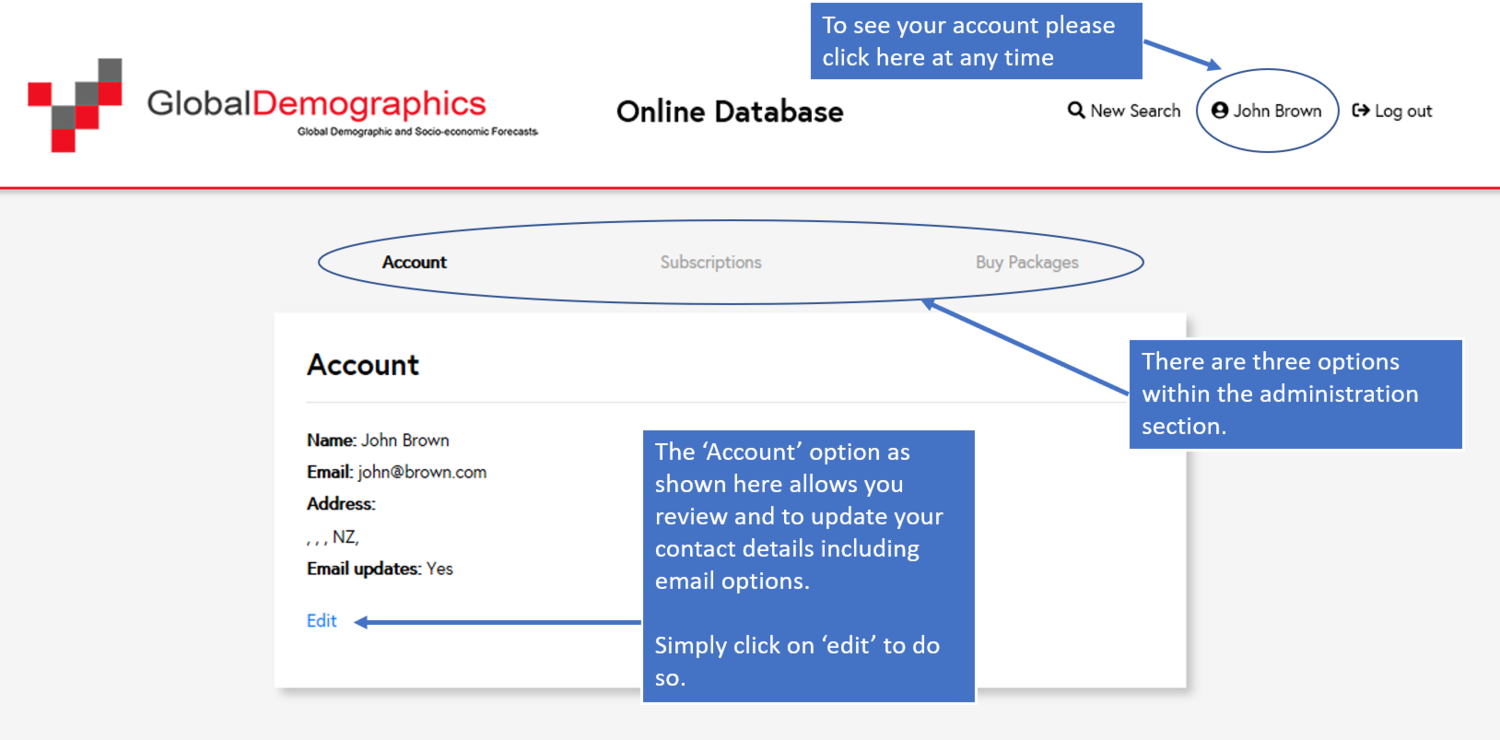 For a list of categories of variables, and variable included in each category click here
---
SELECTING YEARS TO DISPLAY IN THE TABLE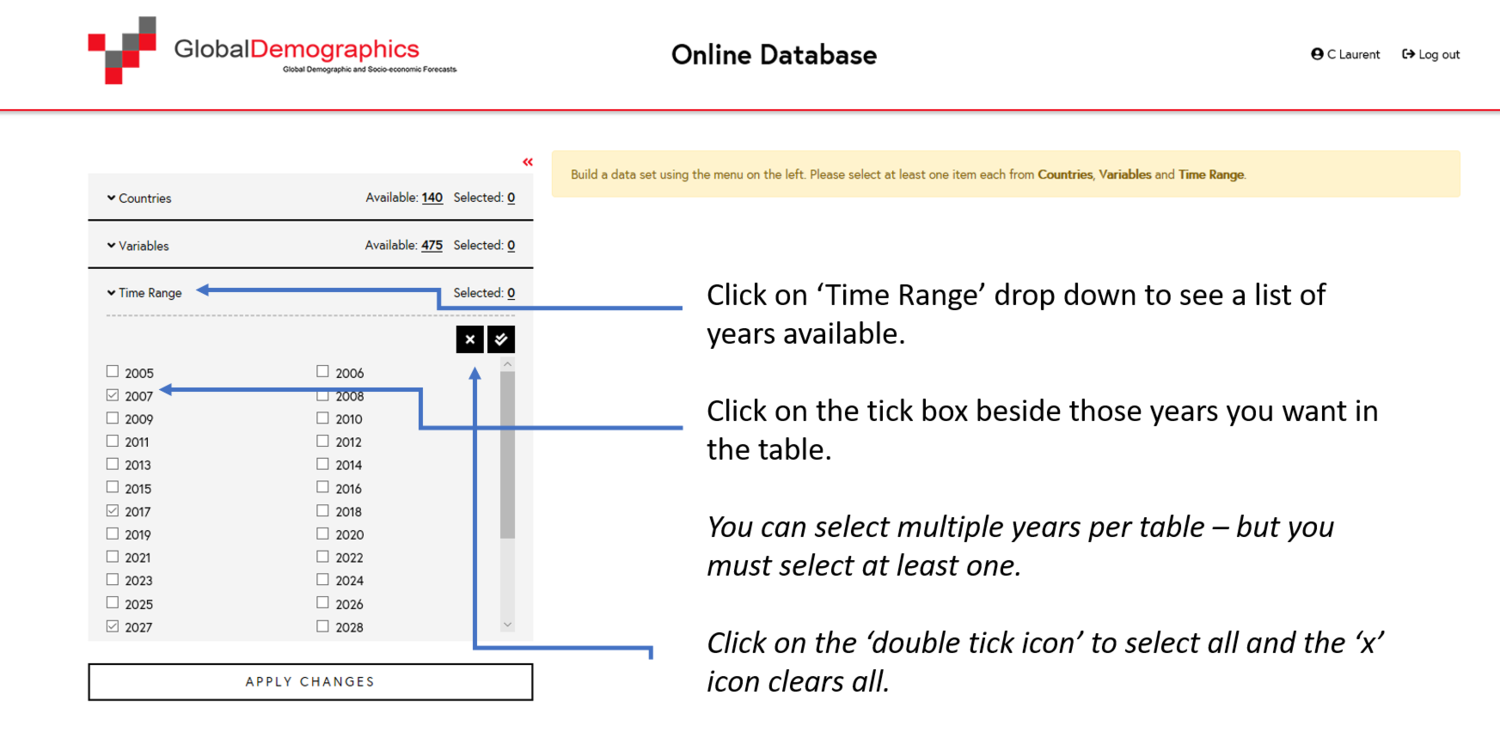 ---
CREATING THE TABLE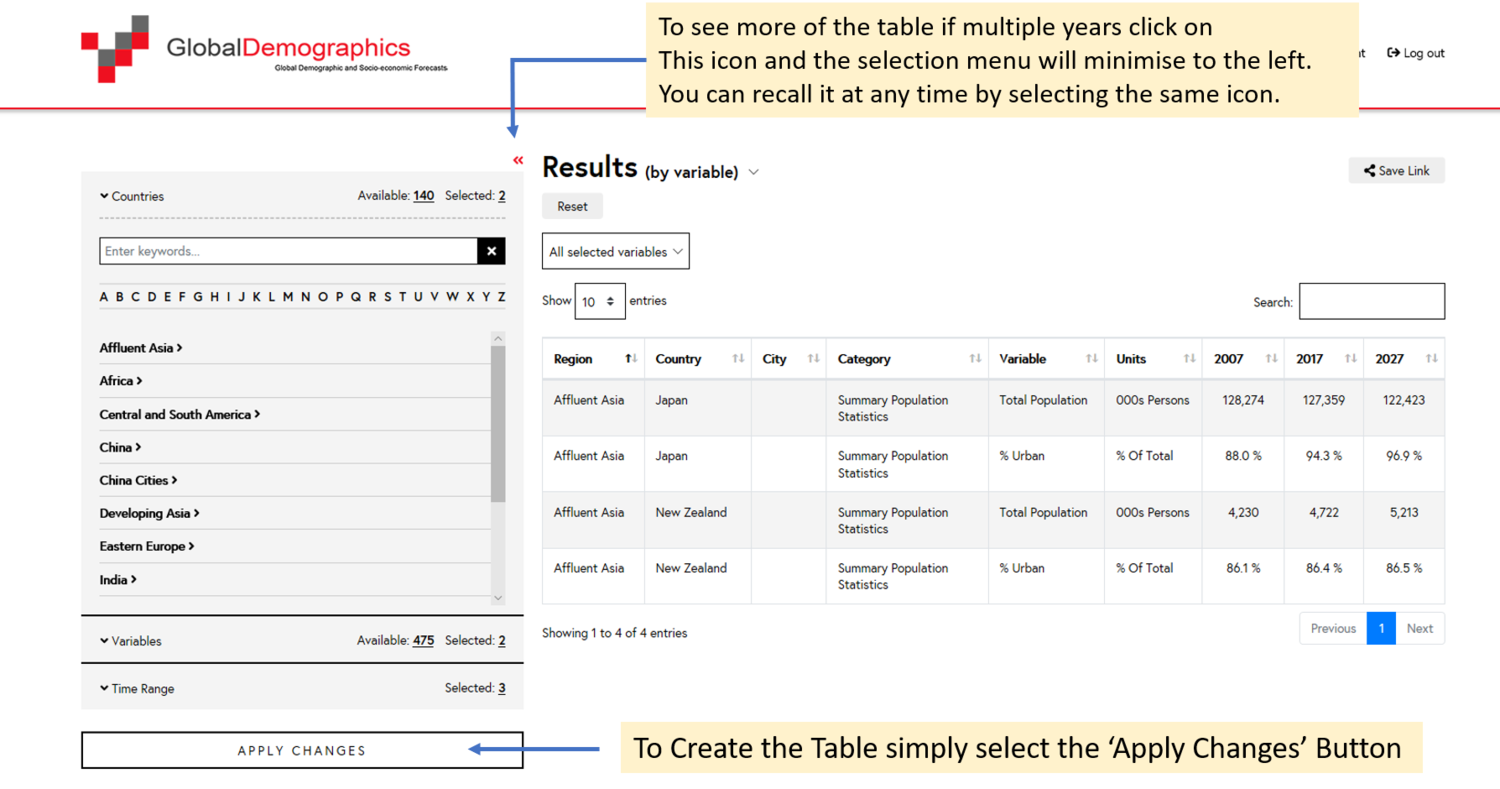 ---
MANAGING AND DOWNLOADING THE DISPLAYED TABLE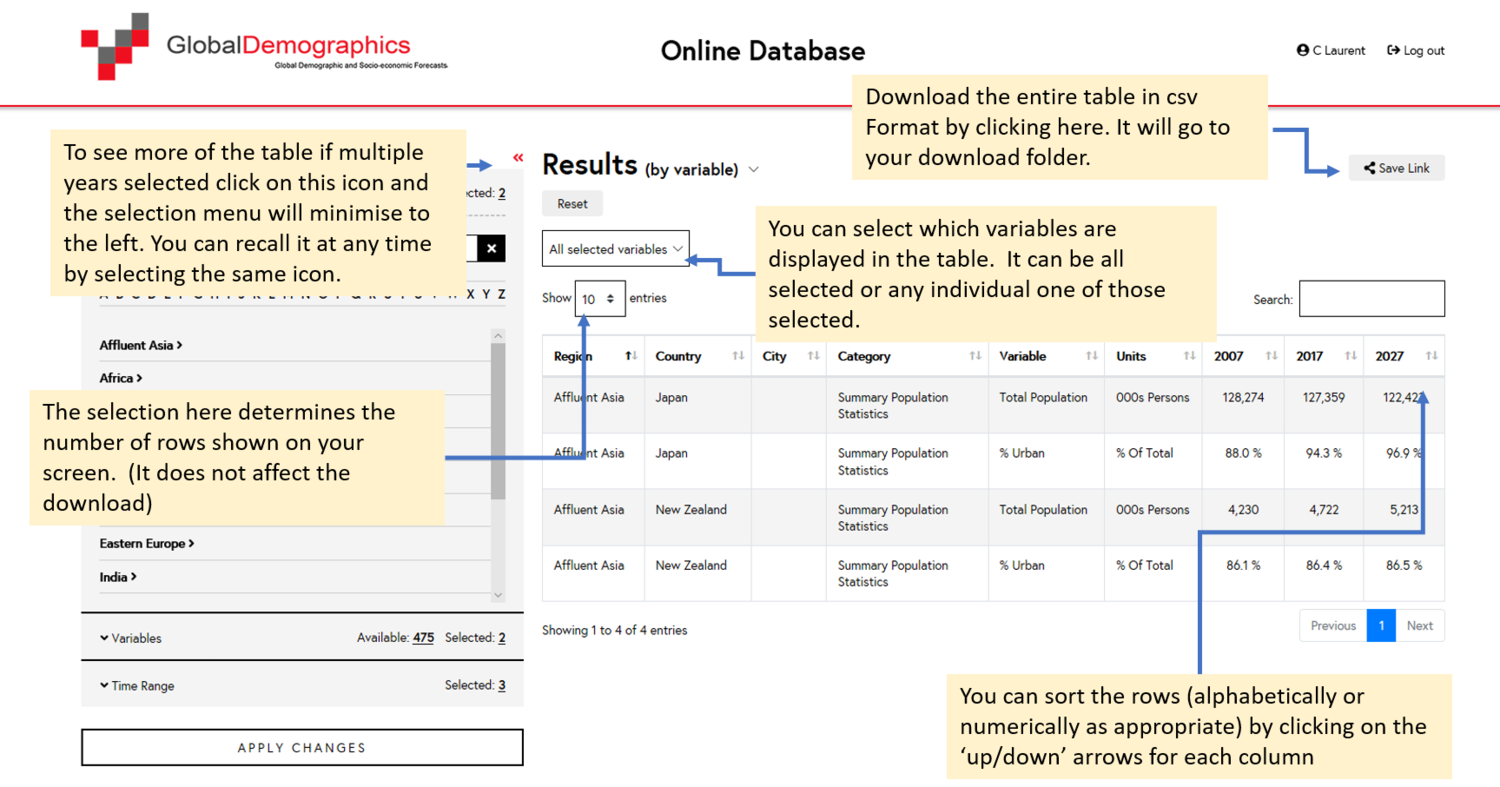 ---